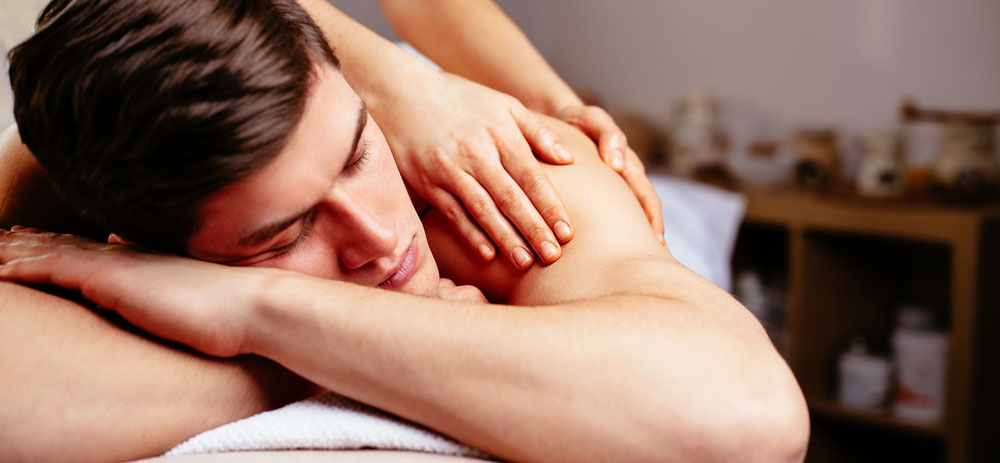 Deep tissue massage is a more intense style of massage, using slow strokes and firm pressure to reach deeper into the muscles and connective tissues. It's a hugely popular choice amongst our clients in Chase Cross, Romford.
This style of massage is particularly good for easing chronic aches and pains, and relieving muscle stiffness, and can be used to treat a wide range of conditions, including low back pain, sciatica, repetitive strain injury, muscle tension, limited mobility, tennis elbow, and upper back or neck problems. Our deep tissue massage in Romford, Essex is also popular with athletes and sportspeople, both for rehabilitation from injury, and to release muscles and improve range of movement.
What To Expect From Your Deep Tissue Massage
Our qualified massage therapist will begin the treatment by applying lighter pressure to help 'warm-up' the muscles. As you relax, they will slowly start to increase the intensity, using their elbow, forearm, knuckles and thumb to apply a smooth, deep pressure along the length of, and across the grain of, the muscle. These techniques help to break down 'knots' in the muscles and release bands of painful, rigid tissue, leaving your body feeling relaxed and able to move more freely.
Some customers are worried that a deep tissue massage will be too painful. But, while it's true, that you may experience discomfort, and even some pain, during the massage, our friendly therapists are on hand to put you at ease, and can adjust their technique if you are finding it too uncomfortable.
What's more, although you may feel discomfort during the treatment, the majority of people find deep tissue massage to be an extremely effective way of relieving the pain of chronic conditions such as fibromyalgia and osteoarthritis. To really get the most out of your massage, it's important to communicate with your therapist so that they can understand what works best for you.
As with most other styles of massage, deep tissue massage is most beneficial when experienced on a regular basis, and can be a really effective way of relaxing the body, preventing injury and correcting long-term problems.
To experience our deep tissue massage in Romford, please contact our friendly team today to book an appointment.
Treatment Price List
1 Hour Deep Tissue Massage £50
90 Mins Deep Tissue Massage £70
As well as our traditional Thai massage, we also offer the following services, strictly by appointment only.