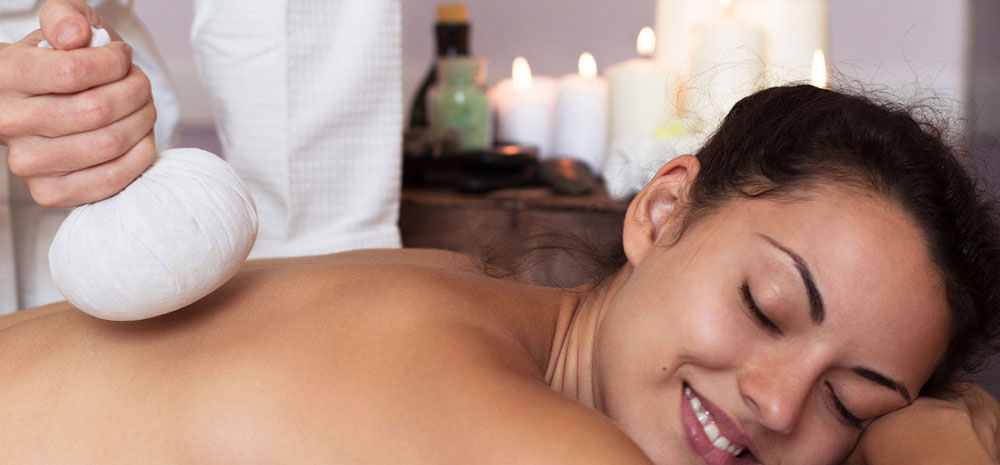 Feeling exhausted and in need of a massage treatment that will simultaneously detoxify and invigorate you? Try a Thai herbal massage and discover the various health benefits of this centuries-old remedy.
A herbal compress massage is a common method that is employed in traditional Thai medicine.
A herbal compress is typically applied to help reduce general tension, pain and muscle ache, but is also known to improve and stimulate the lymphatic system, and increase blood flow and circulation.
The hot herbal compress used by our highly qualified therapists contains numerous herbs that are prescribed based on the condition that is being treated. Each herb offers different properties, with many of them containing anti-inflammatory and anti-bacterial benefits.
These herbs are bound in tightly-wound fabric, which is then steamed and firmly rolled. The herbal compress is then pounded or pressed over the entire body during the massage in order to stimulate the senses and provide a welcome boost to your vital organs, whilst also soothing muscles and promoting the free flow of energy throughout your body.
You can enjoy a Thai herbal massage for one hour or 90 minutes, depending on your requirements.
Why not treat yourself to a herbal massage in Romford today? Call us on 07479 812819 to make a booking.
Treatment Price List
90 Mins Herbal Massage £75
As well as our Herbal Massage we also offer the following services, strictly by appointment only.