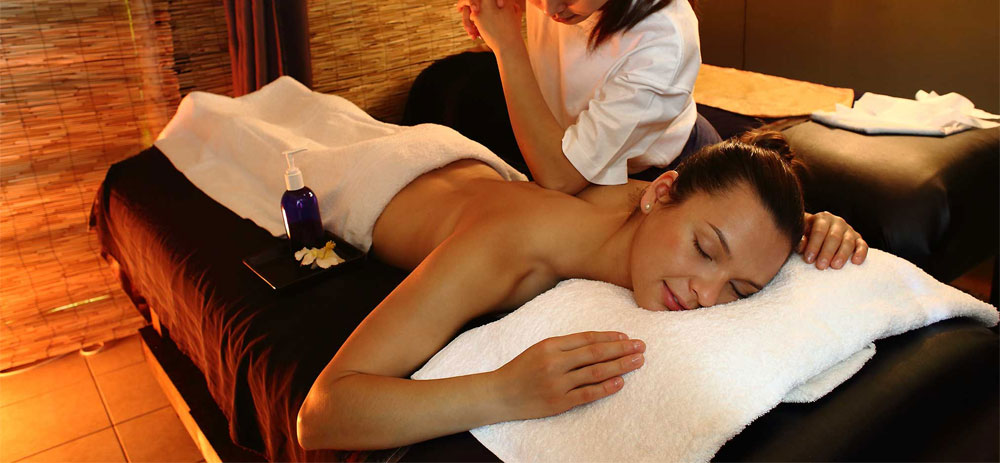 Traditional Thai Massage, based on Yoga, is a form of healing massage that originated over 2500 years ago during Buddha's lifetime, and was previously used by Monks in Thailand as part of Thai medicine.
The aim of a traditional Thai massage is to reduce stress and muscle aches, as well as enhance relaxation and relieve any neck pain, back pain and headaches. This type of massage therapy can also contribute to a god night's sleep, helping you to relax after a long hard day.
The customer changes into comfortable loose fitting clothes, which we provide, and lies down on a firm mattress placed on the floor. The massage therapist then uses her hands, feet, elbows and knees to work on the main pressure points in the body.
All of our massage therapists in Essex are fully qualified and trained in their profession at the prestigious 'Wat Pho', a traditional Thai massage school.
Why not treat yourself to a traditional Thai massage in Romford today? Call us on 07479 812819 to make a booking.
Treatment Price List
1 Hour Traditional Thai Massage £50
90 Mins Traditional Thai Massage £70
As well as our traditional Thai massage, we also offer the following services, strictly by appointment only.